COVID-19 UPDATE
Due to Government restrictions to slow the spread of COVID-19, our day tours and extended tours up until 30th November 2020 have been cancelled.
We will update our website and be in contact with those booked on our tours if there are any further cancellations.
Our advertised tours will be subject to any and all restrictions and guidelines that are in place regarding COVID-19 from the NSW Government, Transport for NSW, CDC NSW and Coastal Liner.
We miss seeing your friendly faces and are looking forward to welcoming you back onboard our coaches and tours.
Please 'click here' to join our mailing list and we will keep you up to date once the restrictions have been lifted and we can get you back onboard our luxury coaches to enjoy a fantastic day out on one of our wonderful tours.
We would love to hear from you with suggestions on places you would like to visit in 2021 so we can start planning. Email entertainmenttours@cdcbus.com.au
Best wishes and stay safe from the team at Entertainment Tours & Coastal Liner Coaches.
Welcome to Entertainment Tours
Whether you are looking for a theatre ticket and transport package, a fun and affordable day tour or a coach accommodated holiday Entertainment Tours has something for everybody.
Entertainment Tours is the hassle free, no-fuss option when it comes to coach touring packages for individuals, couples or groups of any size departing from the NSW Central Coast or Lake Macquarie region. We make all of the arrangements and you get to sit back, relax and enjoy the experience in comfort and style on board a Coastal Liner 5 Star Luxury Touring Coach!
DAY TOURS & THEATRE PACKAGES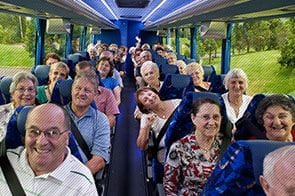 Entertainment Tours offer a wide range of 'A' Reserve Theatre Ticket and Coach Transport Packages, as well as All-Inclusive Day Tours. Sit back, relax and let us take care if you...

COACH ACCOMMODATED HOLIDAYS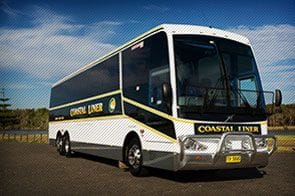 Are you in need of a holiday? If the answer is yes...Entertainment Tours has a diverse range of Coach Accommodated Holidays for you to choose from.