Welcome to Entertainment Tours &
Coastal Liner Coaches
Whether you are looking for a theatre ticket and transport package, a fun and affordable day tour or a coach accommodated holiday Entertainment Tours has something for everybody.
Entertainment Tours is the hassle free, no-fuss option when it comes to coach touring packages for individuals, couples or groups of any size departing from the NSW Central Coast or Lake Macquarie region. We make all of the arrangements and you get to sit back, relax and enjoy the experience in comfort and style on board a Coastal Liner 5 Star Luxury Touring Coach!
DAY TOURS & THEATRE PACKAGES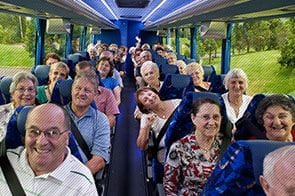 Entertainment Tours offer a wide range of 'A' Reserve Theatre Ticket and Coach Transport Packages, as well as All-Inclusive Day Tours. Sit back, relax and let us take care if you...

COACH ACCOMMODATED HOLIDAYS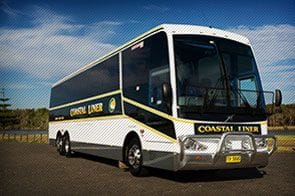 Are you in need of a holiday? If the answer is yes...Entertainment Tours has a diverse range of Coach Accommodated Holidays for you to choose from.